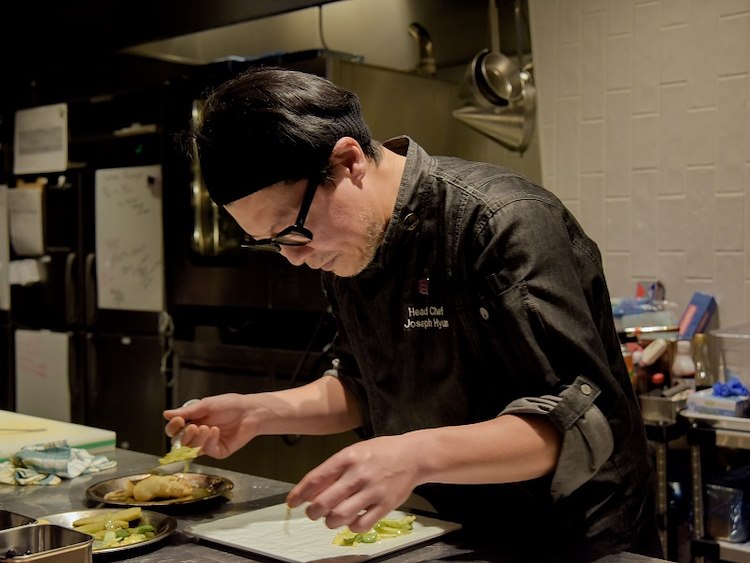 Joseph Hyun
Born in Osaka, Japan, Joseph moved to the United States at the age of 12 to study abroad. After graduating from Washington State University, he pursued to the Culinary Academy in California to learn the basics about cooking and started as a chef at a French restaurant and a members-only restaurant in New York City. In 2002, Joseph was the chef de partie at the French restaurant of the St. Regis Hotel.
He then worked at the French restaurant of the Four Seasons Hotel and a Italian restaurant of The Resort at Pelican Hill, one of the finest resorts in Southern California, where he further developed his skills as a top chef.
He has also gained extensive experience in the creative cuisine of Japanese restaurants and izakaya (Japanese style pubs) upon his return to Japan.
He has experienced a variety of cuisines such as French, Italian, Mexican, and Chinese cuisine, which has allowed him to deliver a unique and original menu.